Toraya Kobo's Wagashi Confections
Daifuku(weekday)Sekihan- daifuku (Available only on Saturdays, Sundays, and national holidays)
Toraya Kobo's daifuku1 is made with glutinous rice that produces a particularly firm, chewy dough, wrapped around a sweet whole bean paste filling. The sekihan ("red rice") daifuku is made with glutinous rice that has been dyed red using azuki bean stock.
Dorayaki (filled with red or white sweet whole bean paste)
The dorayaki consists of bean paste sandwiched between two "pancakes." Toraya Kobo's pancakes are made with a generous amount of fresh egg yolk from eggs sourced locally in Gotemba and baked carefully to ensure a slightly firm, satisfying texture.
Monaka
The monaka is made of azuki bean paste sandwiched between two thin, crisp wafers. Enjoy the exquisite combination of fragrant, just-baked wafers and delicately sweet whole bean paste.
Ningyoyaki
The ningyoyaki is a small, decoratively-shaped sponge cake filled with azuki bean paste. Toraya Kobo uses rice flour for its cake batter, yielding a sponge with a distinctively springy texture. The cake is made in two different shapes, representing the bamboo grove on the grounds and the thatched main gate.
Seasonal Wagashi
Spring
Kusa daifuku (available only on weekdays)
Kusa means herb, referring to the mugwort, used in the daifuku1 dough made from pounded glutinous rice. The result is a deliciously chewy dough with the aromatic flavor of mugwort.
Kokuto manju
Rice flour is used for this manju (steamed bun), yielding a moist dough that encloses sweet whole bean paste flavored with delicious unrefined dark brown sugar (kokuto) produced in Iriomote, Okinawa.
Matcha kinton
Matcha (powdered green tea) is kneaded into the kinton3 dough, to which syrup soaked beans are added before wrapping it around sweet smooth bean paste. The full-flavored green tea powder produced locally in Gotemba is what makes this treat so special.
Summer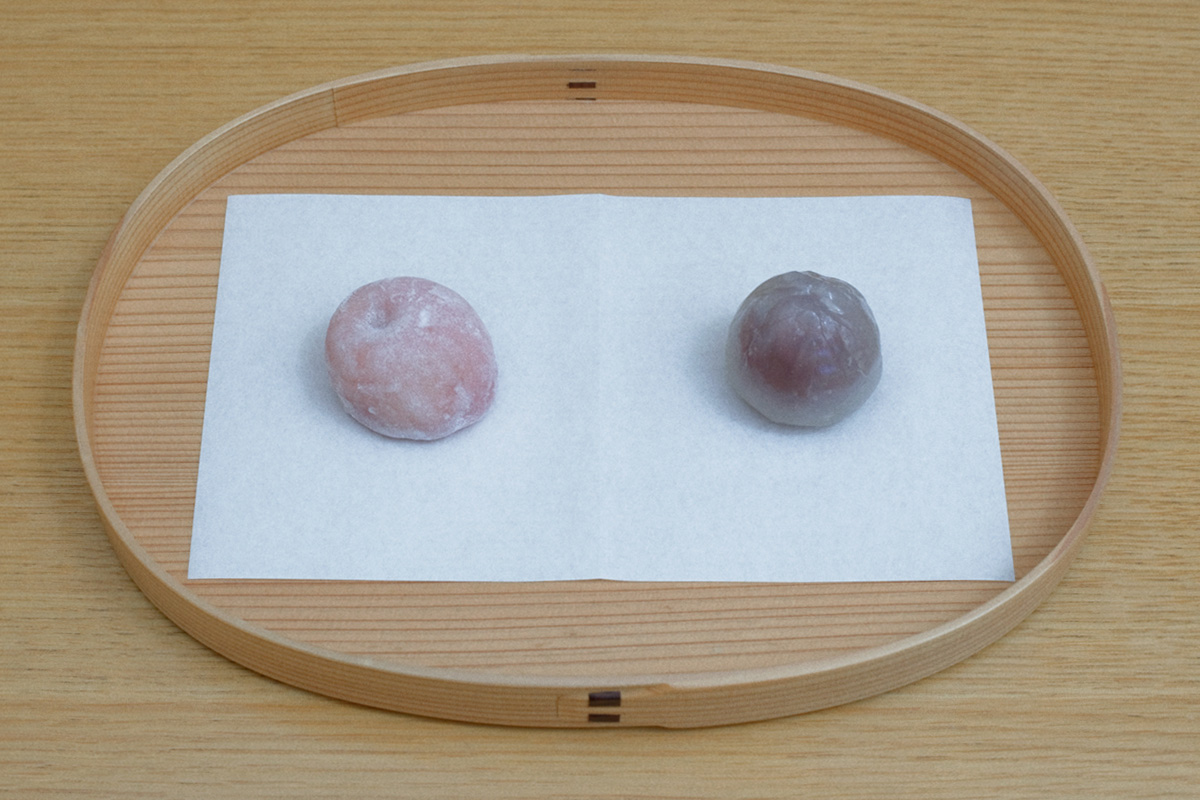 Ume mochi
This ume (plum) mochi2 is made of a particularly soft, delicate form of rice-based mochi dough flavored with umeboshi pickled plum and enclosing sweet smooth bean paste made using white beans and pieces of fresh plum. This is the perfect way to appreciate the distinctive sweet-sour taste of pickled plum.
Kuzu manju
Appreciate the smooth texture of arrowroot (kuzu) by trying this manju. The dough incorporates pure arrowroot starch from Yoshino in Nara, while the filling is sweet smooth bean paste.
Autumn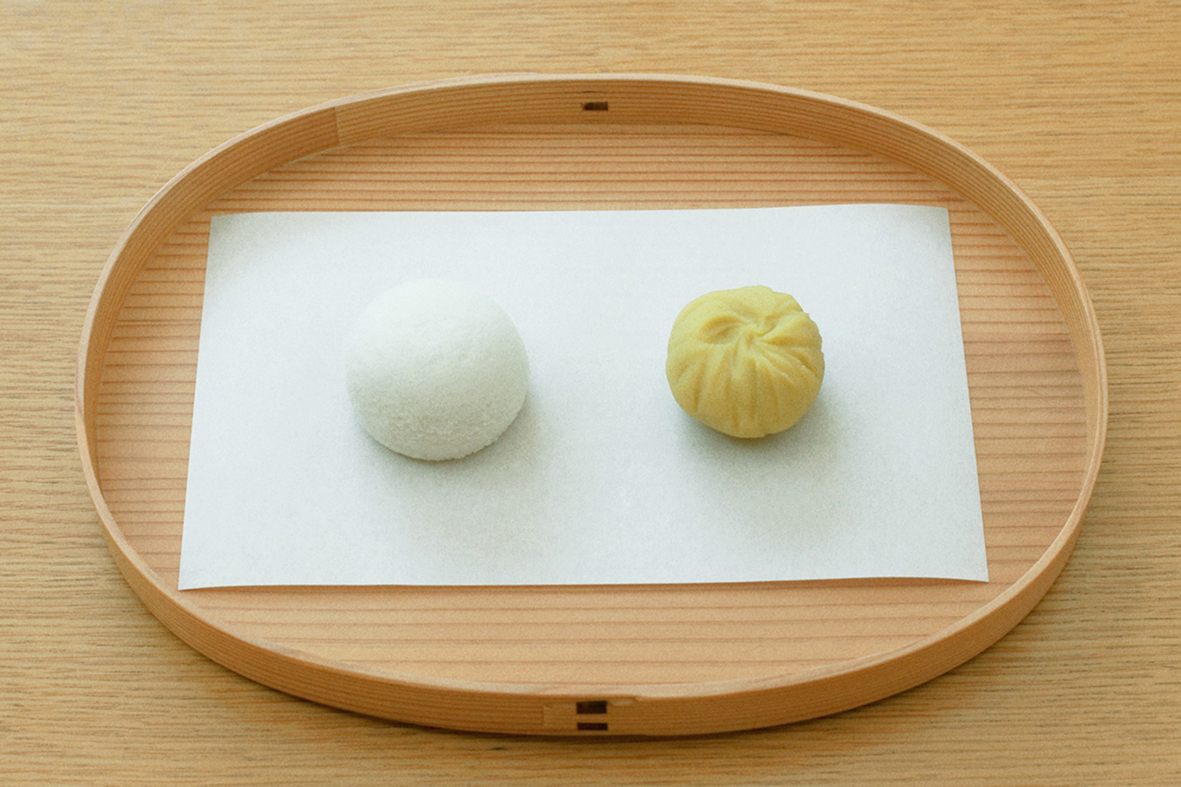 Karukan manju
Toraya Kobo uses full-flavored Japanese yam to give this manju (steamed bun) its springy, satisfying texture. On the inside is delicately sweet smooth bean paste.
Imo kinton
For this kinton3, Toraya Kobo uses a type of sweet potato (imo) produced locally in Gotemba that is known for its soft, appetizing texture and sweetness. The sweet smooth bean paste filling brings out the sweetness of the potato.
Winter
Yuzu mochi
The rice-flour mochi1 dough is made using an aromatic citrus fruit called yuzu, which is also used to flavor the sweet bean paste filling.
Yurine kinton
This kinton3 is distinctive because of its fresh-tasting dough made from seasonally harvested lily bulbs (yurine). The filling comprises yellow bean paste, and the top is imprinted with the pattern made by twisting the filled dough inside a cloth.
Daifuku are dumpling-shaped confections made of rice processed into a dough-like consistency enclosing sweet azuki bean paste. Similar to mochi, they generally have a higher proportion of sweet bean paste and a thin layer of dough.
Mochi are made of rice processed into a dough-like consistency, which sometimes encloses sweet azuki bean paste.
Kinton is confectionery consisting of sweet paste generally made from sweet potato and other seasonal ingredients.
Please note that the above products may be sold at times of year that differ from those indicated, depending on the availability of ingredients.